Airport Third Runway Sites & Tsuen Wan Ferry Shuttle Service
Our affiliate company – The Hong Kong & Kowloon Ferry Holdings Limited (HKKF) has officially accepted the invitation from the Airport Authority Hong Kong, in organising, operating and managing the high speed ferry service to carry the engineering personnel of the Airport's Third Runway Expansion Project. The new ferry service is expected to be in service by the beginning of 2020, which will save land transportation time, raise the overall productivity between various departments.
KEE Marine Service and Consultant Limited has participated highly in the organising, operation and management of such ferry service, providing safe, comfortable and convenient transportation of 6000 passenger flow daily connecting the Airport third runway's two construction sites (the north-eastern and south-western ends) and Tsuen Wan. KEE Marine oversees HKKF in the scopes of berth facilities, the maintenance of the catamarans and the trainings of all transportation personnel.
In light of tackling technical problems like the high passenger flow density during peak hours and the shallow water areas around the construction sites, an all-rounded and comprehensive transportation system will significantly enhance the collaboration between the various departments on the sites. For these reasons, we have decided that HKKF shall overcome these challenges in greater extent – a number of aluminium-hull catamarans of 500 passenger capacity shall be introduced into the system, in order to cope with anticipated future demands from the sites.
As an aspired corporation to our society, our Technical Research and Development Team will be actively exploring the possibility of hybrid powered vessels (i.e. the facility of using fuel-cell as energy storage), encouraging different stake holders within the industry in being environmental friendly and Sci-Tech innovative.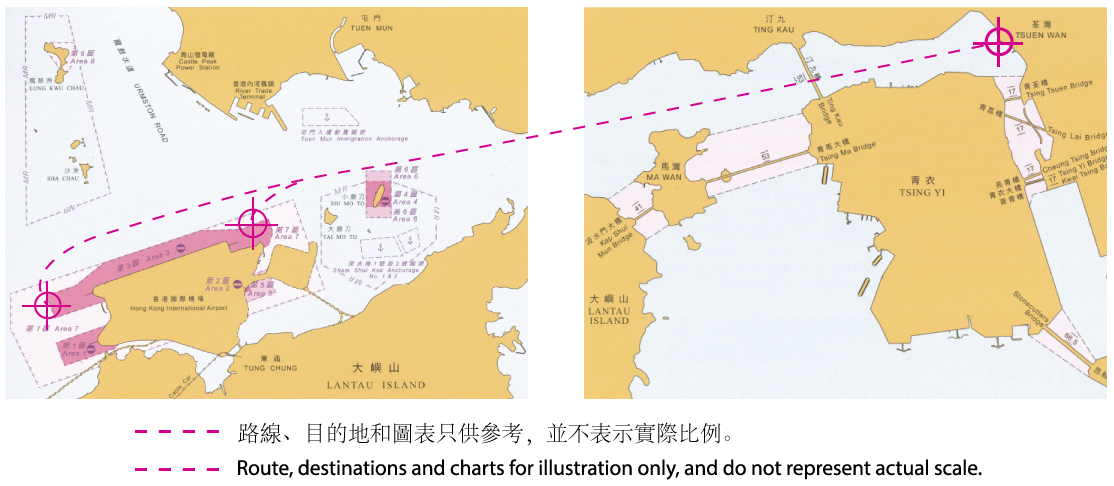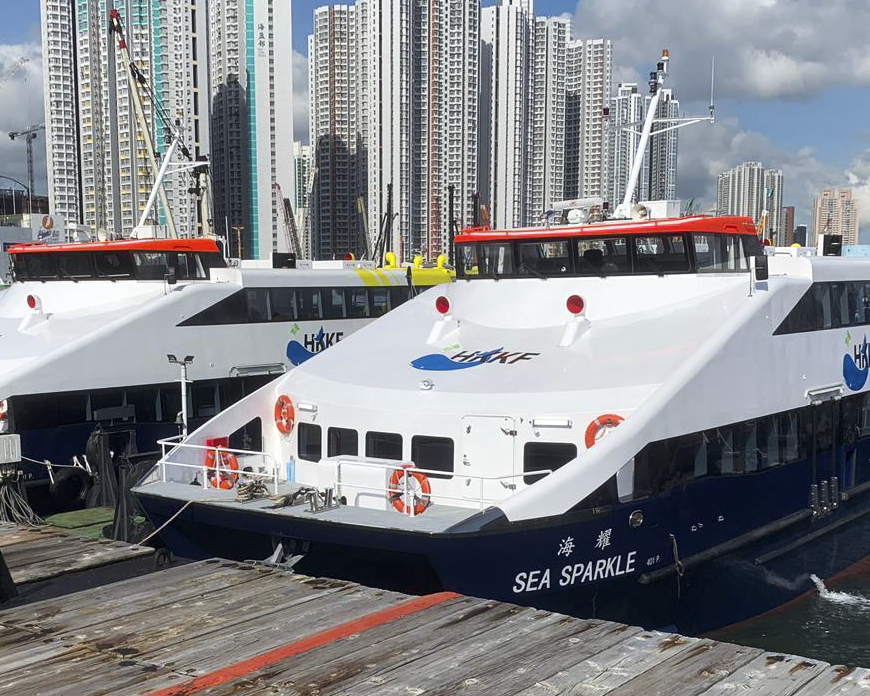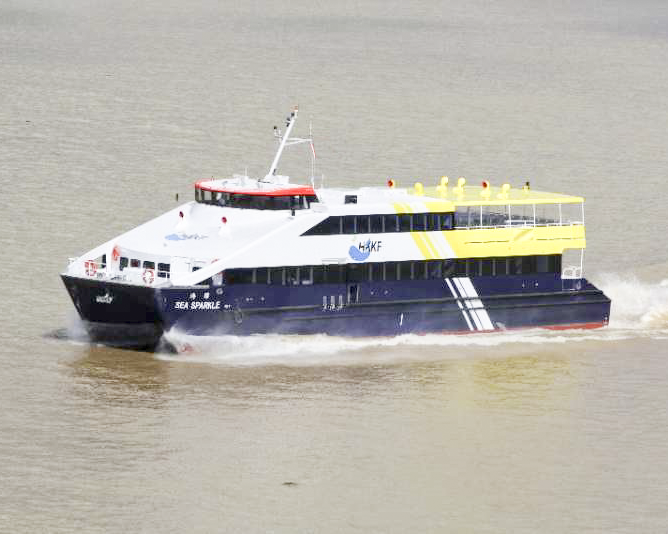 ---
Sludge Vessel Management for the Drainage Services Department (DSD)
KEE Marine's Director, Mr. T. K. Cheung is honoured to be appointed as the Managing Director of MKK Marine Services Limited (MKK), which is a contractor of the Suez NWS R&R (Hong Kong) Limited and ATAL Engineering Limited.
MKK was founded in 2015, began by managing two vessels which have special containers carrying sludge from DSD's Stonecutters Island Sewage Treatment Works to The Sludge Treatment Facilities in Lung Kwu Tan. Each of these vessels has one gantry crane on board to lift the specially designed containers on board and ashore.
KEE Marine's role is to directly supervise the daily operation of MKK, in the following areas:
Crew management & training
Vessel's operation with the treatment facilities
Machinery management
Hull management
Safety management
Toxic gas management
For further info on the Sewage Treatment Facilities, please click the following: SISTW.pdf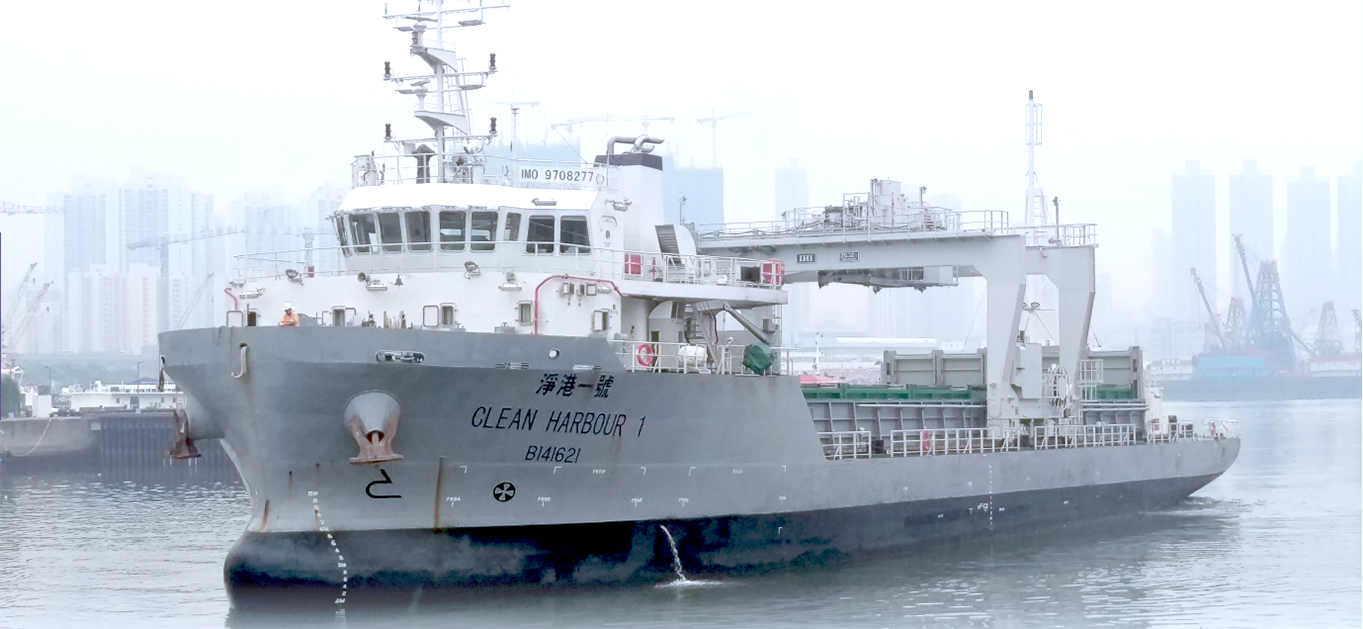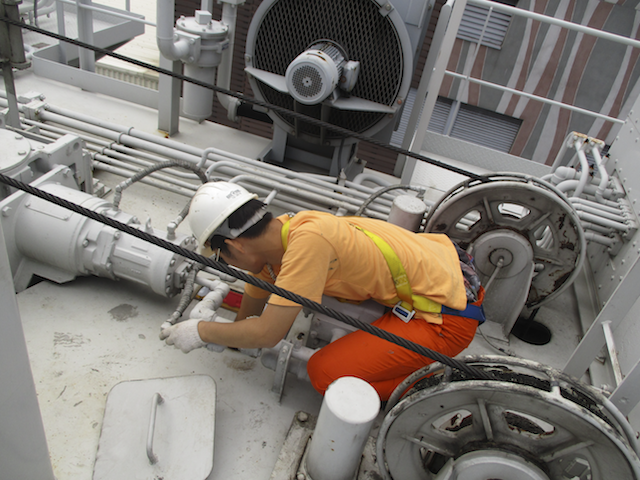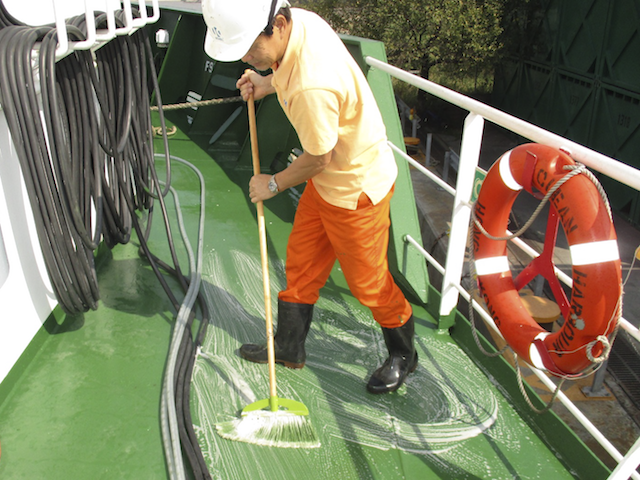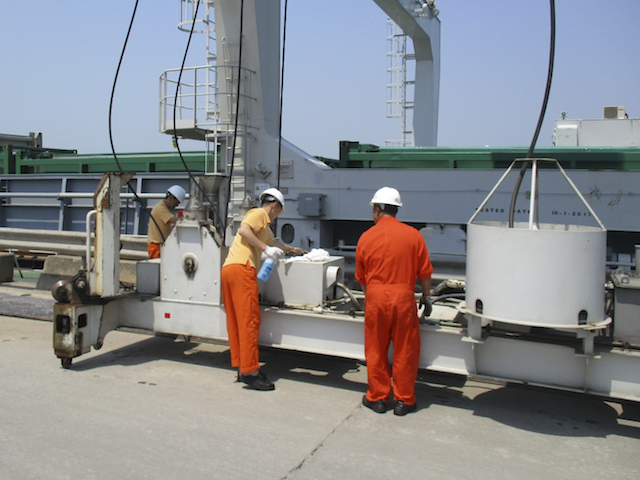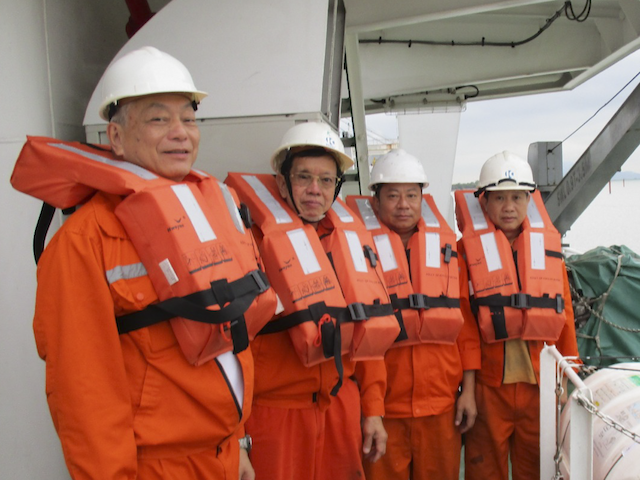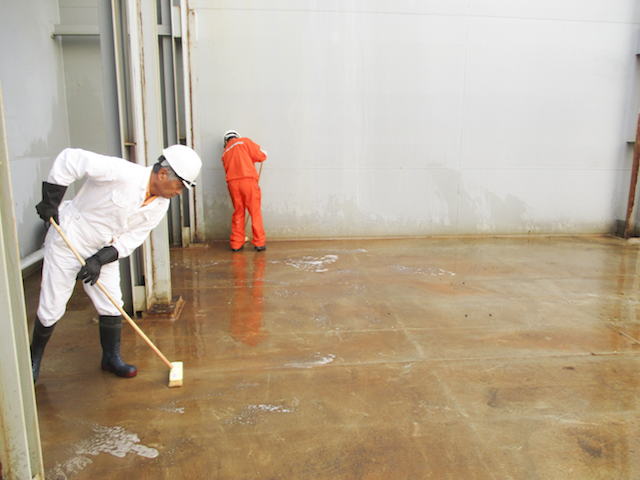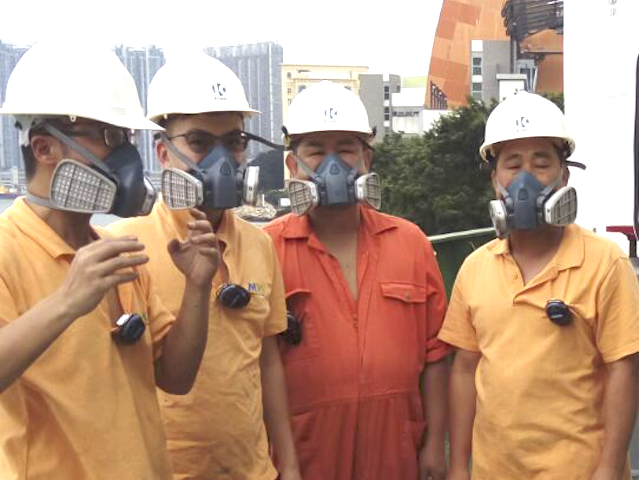 ---
New Marine Power Solution for Greener Hong Kong Waters
The Supercapacitors Could Be It

In cooperation with NORINCO (China North Industries Corporation, 中國北方工業有限公司) and CRRC Corporation Limited (中國中車股份有限公司), KEE Marine has developed high density supercapacitors for the marine purposes using high capacitance polymers. These tough, flexible and conducting materials have other potential applications including bioelectronics, sensors, wearable electronics, and advanced optics.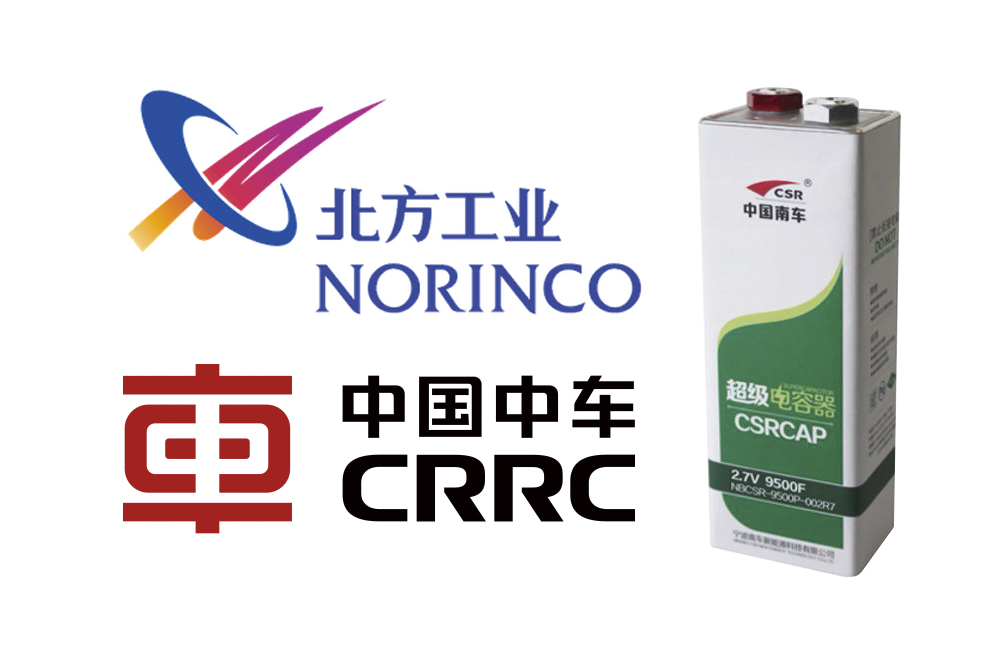 Higher fuel costs and stringent regulations of emissions are encouraging operators, shipbuilders and researchers to seek for better marine vessel efficiencies. In the realm of vessel electrical systems, alternative propulsion options have been available due to the research and development over the past decades, making a number of cutting edge technologies available. Promising new battery chemistries are being developed and existing chemistries are being enhanced with nano-technology. Supercapacitors and fuel cells are now powering ferries.
The supercapacitors store energy using electrodes and electrolytes. They are able charge and deliver energy very quickly, unlike conventional batteries that do this cycle in a much slower pace and more sustained way. On top of this, the supercapacitors have the ability to charge and discharge rapidly over very large numbers of discharging cycles.
Advantages of the high density supercapacitors:
Up to 100,000 charging cycles
Shortened charging times compared to conventional batteries
High efficiency for stop-and-go journeys
Low internal resistance
Extended battery run time and battery life
Enable low/high temperature operation
Improved load balancing
Meet environmental and safety standards
Safe under Fire / Impact / Vibrating circumstances
Lowering the risks of installing lithium batteries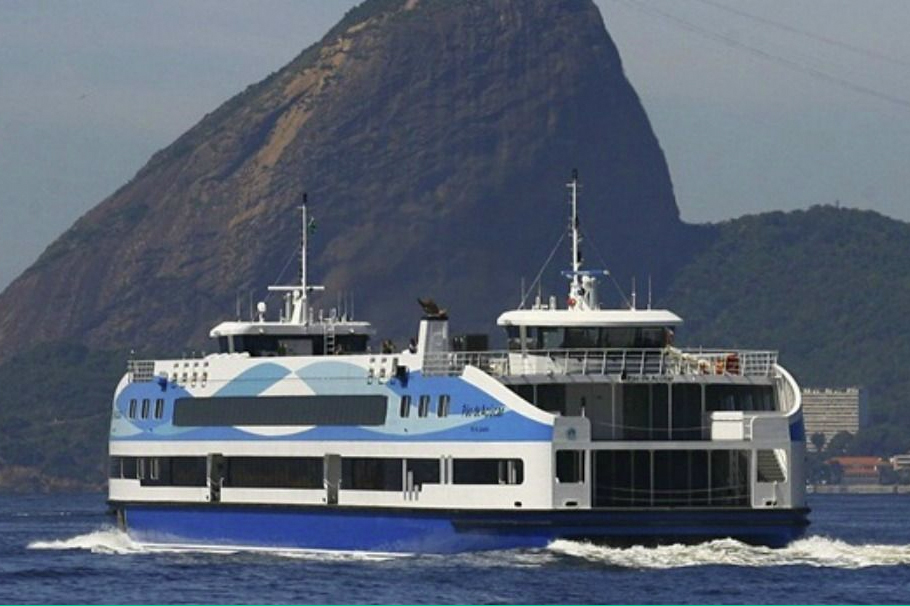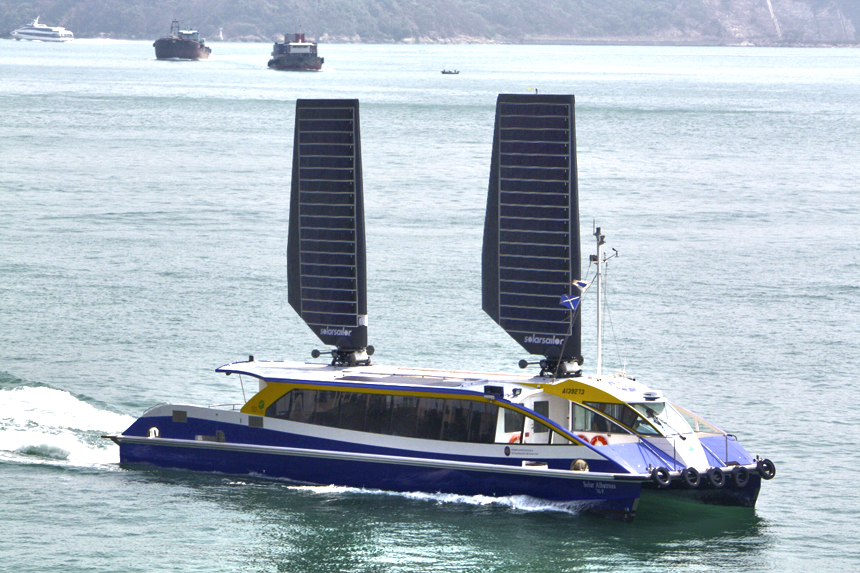 In the previous project of KEE Marine's, where we advised Kau Sai Chau Golf Course in retiring their original connecting vessels with solar panels assisted diesel-electric power catamaran vessels. Not only the Club benefited from the lower operating costs, also it has won the reputations of being much more environmental friendly in terms of emission and noise.
The use of the Australian built catamaran hull has improved the passenger ride experience, thanks to the wider body making a much smoother ride in a choppy sea condition.
By combining this experience and the new supercapacitor techonology , we will be another step closer to the green Victoria Harbour.
It has long been the attention to the Hong Kong's public that these ancient ferries originate from the designs of 1950's should have been replaced by mordern 21st century cutting edge technologies, especially while Hong Kong being an international metropolitan.
However, a newer form of energy source is only feasible until the born of these supercapacitor technology which is available at our drawing board. Apart from being very environmental friendly, while also uplifting the international image of Hong Kong.
KEE Marine's vision is to have a "zero-emission" Victoria Harbour, and is determined to make this effort, sustaining the motto of the "Aisa's World's City" for our generations to come.

---
Hong Kong-Zhuhai-Macao Bridge Project
During the period of August 2016, our in-house Marine Coordinators, were coordinating the berthing process of a 8000 dead weight tonnage (DWT) vessel, M.V. Su Ning 58, which carried the roof segment R1P1 arriving att he Passenger Clearence Building (PCB).
Together with two other tugs lining up along the fore and aft of M.V. Su Ning 58, our Marine Coordinators monitored the whole process closely, at the same time giving instructions to the harbour pilot to berth safely, prior to unloading the roof segment on shore.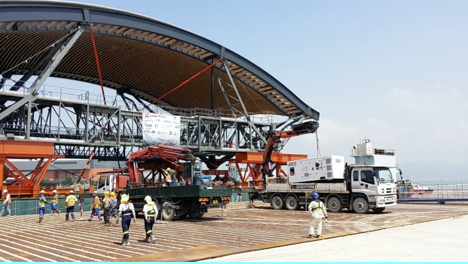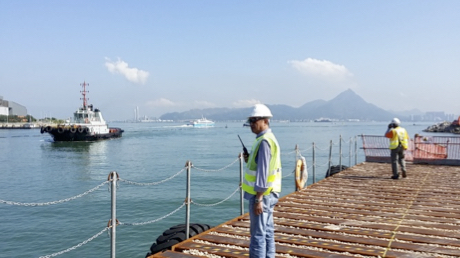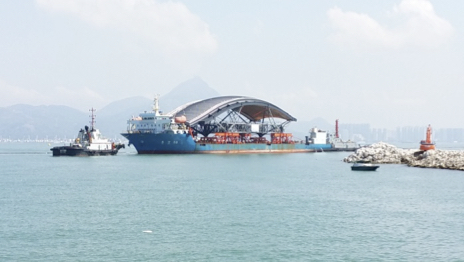 ---
Fleet Management
Having a diversified management portfolio, we have two decades of experience in ferries, local waste management vessels, and costal navigation general cargo vessels.
Ferry management wise, from the year of 1998, Kee Marine has been invited to take part in managing a passenger fleet company of some 20 vessels, the Hong Kong and Kowloon Ferry Company Holdings Limited (HKKF), having routes connecting Central district to outlying islands (i.e Lamma Island, Ma Wan and Ping Chau). Majority of these vessels are catamaran ferries, having cruising speeds of about 25 knots. For further information, please visit the HKKF official website.
Apart from the above, we had also been running a liner company (the Mark Shipping), serving between Beihai, Fangcheng, Qinzhou in Guangxi Province and Hong Kong. With five vessels serving all major international liners, this company had a total capacity of 500 T.E.U.'s and the capability of bulk cargoes.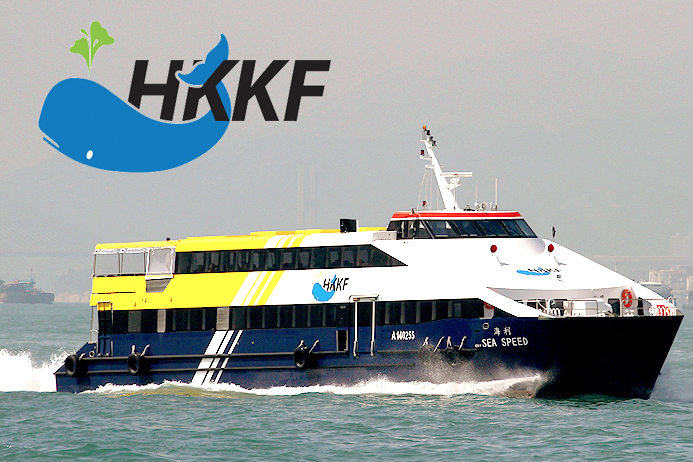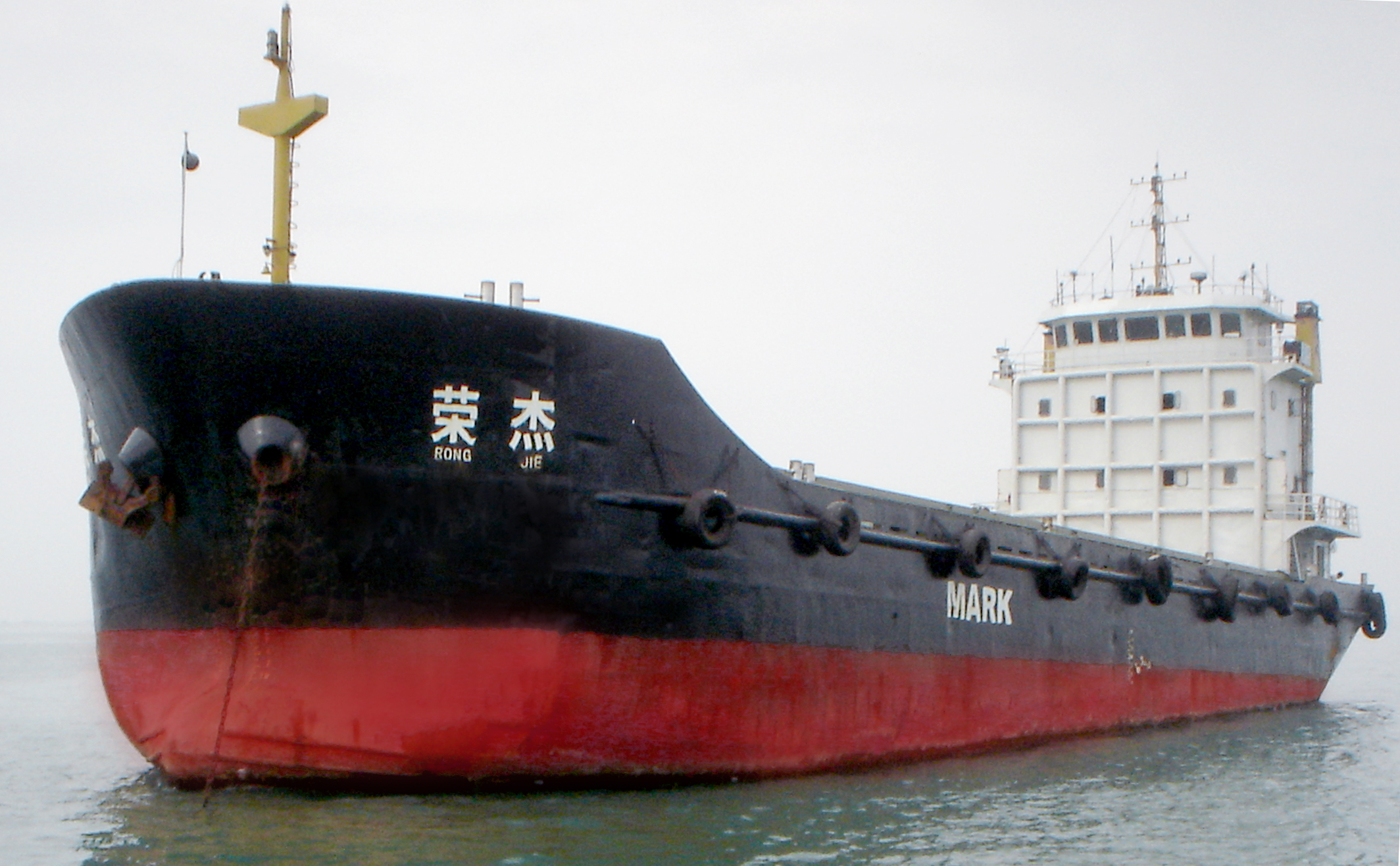 All rights reserved by KEE Marine Service & Consultant Ltd. 2017